Episodes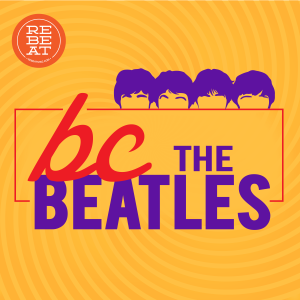 Monday Oct 10, 2022
Monday Oct 10, 2022
We continue our look at some of the pivotal touring moments in The Beatles' early career. This time, we're looking at their February 1963 tour backing teenage singing sensation Helen Shapiro, which intersected with the beginnings of Beatlemania as we know it. 
Plus, latest happenings in The Beatles' world (there are many) and our current obsessions, which include Ringo's feet and Paul's headstand.
--------------------
+Follow us on Facebook, Instagram, and Twitter for photos, videos, and more from this episode & past episodes — we're @bcthebeatles everywhere.
+Follow BC the Beatles on Apple Podcasts, Spotify, or wherever you're listening now.
+Buy us a coffee! www.ko-fi.com/bcthebeatles
+Contact us at bcthebeatles@gmail.com.