Episodes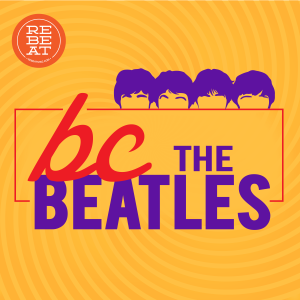 Friday Oct 28, 2022
Friday Oct 28, 2022
The happy day is finally here: the new Giles Martin remix of 'Revolver' is out, and we're breaking it all down. We go track-by-track, analyzing the new mixes, the Super Deluxe extras, and some of our favorite outtakes. Listen along with us as we dive into this fabulous new addition to the Beatles' remix catalogue.
Check out the '00s-era "Help" and "Ticket to Ride" flash games here: https://www.hawkenking.com/helpgame/ and https://www.youtube.com/watch?v=sZKrLjH62Pg
---------------------
+Follow us on Facebook, Instagram, and Twitter for photos, videos, and more from this episode & past episodes — we're @bcthebeatles everywhere.
+Subscribe to BC the Beatles on Apple Podcasts, Spotify, or wherever you're listening now.
+Buy us a coffee! ko-fi.com/bcthebeatles
+Contact us at bcthebeatles@gmail.com.