Episodes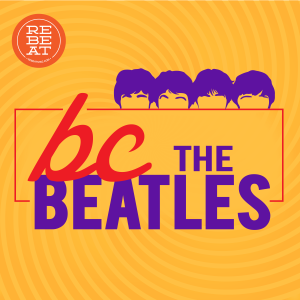 Wednesday Sep 07, 2022
Wednesday Sep 07, 2022
After the HUGE announcement about the forthcoming 'Revolver' releases and Super Deluxe box sets, we had to discuss what we've got to look forward to: brand new Giles Martin remixes, outtakes, demos, rarities, and so much more!
--------------------
Stream "Taxman" (New stereo mix & Dolby Atmos mix): https://TheBeatles.lnk.to/Taxman2022MixPR
Rob Sheffield's 'Revolver' preview in 'Rolling Stone': https://www.rollingstone.com/music/music-features/the-beatles-revolver-unheard-archives-sheffield-1234587264/
+Follow us on Facebook, Instagram, and Twitter for photos, videos, and more from this episode & past episodes — we're @bcthebeatles everywhere.
+Follow BC the Beatles on Apple Podcasts, Spotify, or wherever you're listening now.
+Buy us a coffee! www.ko-fi.com/bcthebeatles
+Contact us at bcthebeatles@gmail.com.